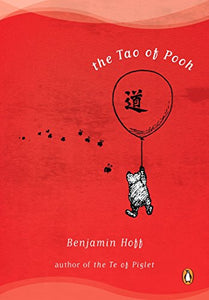 This is an affiliate link to Amazon on which we may earn a small referral sale commission at no extra cost to you.
Book Title: The Tao of Pooh
Author: Benjamin Hoff

Genre: Philosophy

Released: 1983

Book quote:
"I think, therefore I am... confused.."
Description:
The Tao of Pooh was written by Benjamin Hoff in the early 1980s and is still considered an invaluable read to anyone who wants to live a more meaningful and fulfilling life. The book aims to introduce the principles of Taoism to a beginner mind. Taoism is an ancient Chinese philosophy that teaches how to live in harmony with oneself and nature to essentially find happiness and peace.

Through brilliant and witty dialogue with the beloved Winnie-the-Pooh bear and his companions, the author of this bestseller explains with ease and aplomb that rather than being a distant and mysterious concept, Taoism is as near and practical to us as our morning breakfast bowl. Romp through the enchanting world of Winnie-the-Pooh while soaking up invaluable lessons on simplicity and natural living. While Eeyore frets, and Piglet hesitates, and Rabbit calculates, and Owl pontificates, Pooh just is. And that's a clue to the secret wisdom of the Taoists.
"The how of Pooh? The Tao of who? The Tao of Pooh! ...in which it is revealed that one of the world's great Taoist masters isn't Chinese... or a venerable philosopher... but is in fact none other than that effortlessly calm, still, reflective bear, A. A. Milne's Winnie-the-Pooh."