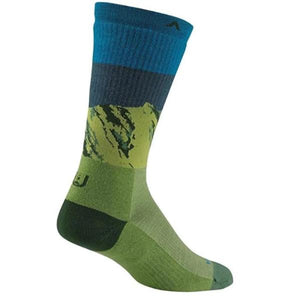 This is an affiliate link to Amazon on which we may earn a small referral sale commission at no extra cost to you.
Colour: Green
Sock Height: Crew
Material: 47% Stretch Nylon, 30% Merino Wool, 17% Polyester, 4% Spandex, 2% Tencel®
Best for: Hiking
Features: Medium weight, Zone cushioned, Moisture Wicking, Lifetime guarantee
Details: Ultimax® moisture control keeps you dry from the bottom up. Combined with these outstanding color combinations, Traverse Peak is a true winner.
Features:
Patented Ultimax moisture control from the bottom-up
Zone cushioned crew
Seamless toe closure
Handcrafted with Pride in Sheboygan, Wisconsin, USA since 1905
Lifetime Warranty