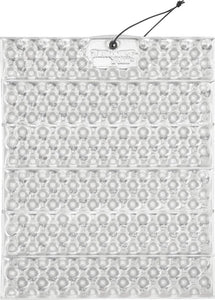 This is an affiliate link to Amazon on which we may earn a small referral sale commission at no extra cost to you.
Pack the Therm-a-Rest Z-Seat foam pad on your next backpacking or hiking trip to get a comfortable, dry seat anywhere you go.
How do I use it?
When you're outdoors in the middle of nowhere and it's time for a break, simply fold the seat open and use as a sitting pad. The foam material and insulating capability makes for a comfortable seat especially when the ground is wet, cold or dirty. It's easy to carry with its lightweight and compact features.
Best features
Multi-functional - it can also be used as head rest, place mat, tent porch mat, backpack cushion, flame fan etc.
Low profile